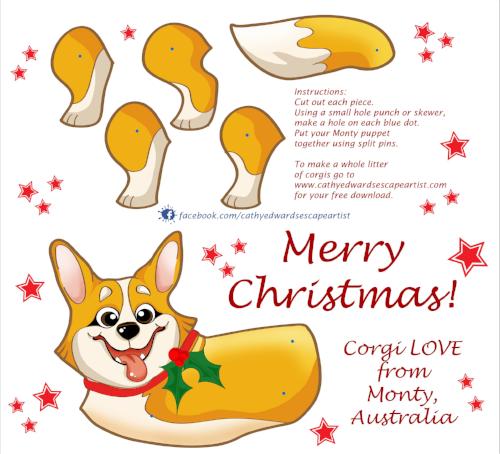 Christmas Corgi Puppet Download
FREE download for this gorgeous Christmas Corgi Puppet!  Yes, some corgis DO have tails, like my corgi, Monty.  You can always leave your tail off though, if you like.
Just download the file and print onto some thin card, then follow the instructions to make your own litter of corgis of Christmas!
Go though the checkout to complete your order for a FREE download . . . don't worry, you won't be charged a thing! Please note, this file is for personal use only. Not for resale.
Check out another corgi product here!